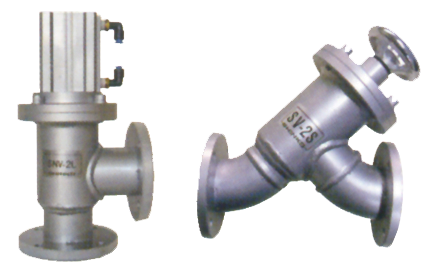 [High-vacuum valve]



When the disc is opened, conductance is high and leak volume is small, while the pump exhaust rate is hardly reduced.
The body is made of SS400 + nickel plating, SUS304, etc.
The seal is made of nitrile rubber, fluororubber, etc.
The flange is a vacuum flange with VG gasket groove (JIS B2290).
Amount of leak (checked with a He leak detector in the non-operating state) is 1.3 × 10-9 Pa cm3/sec or less.